We work hard to keep our promise of delivering the best drinking experience for Armenian consumers. Therefore, Azabu Trading LLC has become the exclusive distributor of Glencairn Crystal in Armenia!
Glencairn Crystal is the creator and manufacturer of The Glencairn Whisky Glass, which is recognized as the official whisky drinking glass.

In the long and illustrious history of whisky there had never been a single definitive glass that the whisky world could call its own. Brandy, champagne, wine and beer all have their own distinct glasses. Yet whisky, the world's most complex spirit, could be found served in any old receptacle.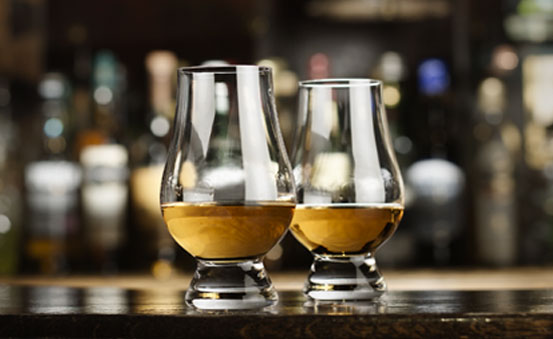 Raymond Davidson, the founder of Glencairn Crystal, took it upon himself to address this issue and began designing a glass specifically for the whisky drinker. He envisaged a glass similar to a traditional sherry nosing glass (or Copita) that would encourage the user to appreciate the 'nose' and palate of the whisky, whilst being functional and robust enough for a bar environment.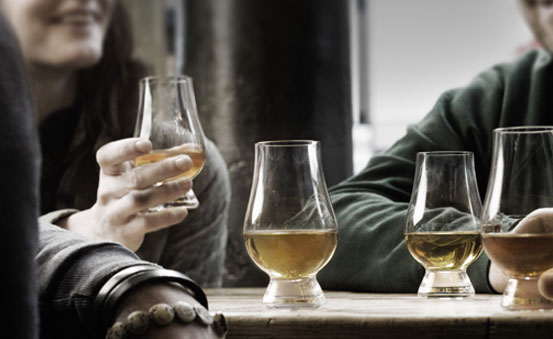 The tapering mouth allowed for an ease of drinking (that was not associated with a Copita) whilst capturing the all-important aromas. The wide crystal bowl enhances the appreciation of the whisky's colour and the solid base is designed to be easily cradled in the hand.  It is also robust enough for the discerning whisky drinker. Raymond wanted to ensure that the aesthetic of the glass was an attractive fit for the superb spirits it would carry.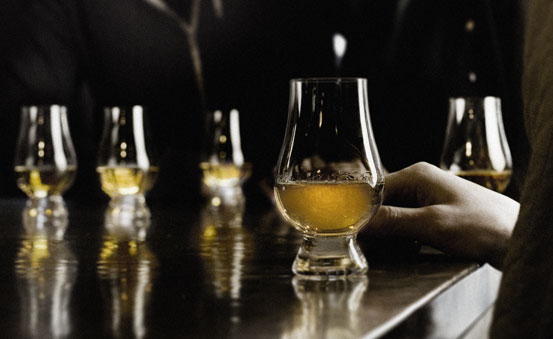 Since its launch in 2001 the glass has won numerous awards including the Queens Award for Innovation.
It may have taken a few hundred years to arrive, but whisky now has a glass of its own… finally!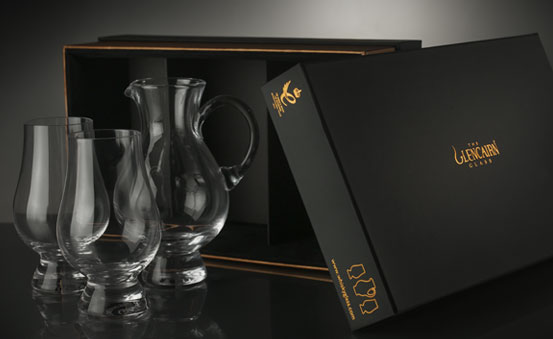 ---
---
GIFT SETS
---
PRESENTATION PACKS
---
OUR WHISKY WHEEL